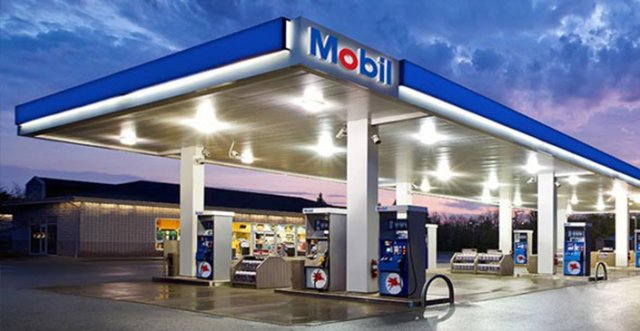 expertise in the field of Petroleum Imaging. It is always a challenge to find a company who can do wide range of imaging and installations within a short period of time – but now you've found your one-stop partner for a turn-key imaging project. We can survey, design, permit, order materials, install all gas station signs, pump vinyl, canopy decals, canopy ACM, canopy graphics and signs, inside and outside. We can handle the site painting, the store painting and branding, carwash signage – you name it. Having an experienced partner will help make what could have been a huge hassle and turn it into a seamless gas station branding project.
LED Lighting
We can convert the parking lot, canopy high voltage lights retrofits into LED high bright low energy LED lighting to reduce the electric bills and you can stand out in the night time with bright white lights compared to other competition in the area. Brighter lighting surroundings will give confidence to the customers to stop in for gas and grocery purchase during the night time. This is also good for night time surveillance and keep thief's away from these locations. Night time lighting is important to attract customers and increase business while providing a secure feeling within the property area.
Whether is it a multi-station conversion, upgrading your existing image or having a single sign installed at one location, Synergy Signs can do it all. With our focus on customer satisfaction, our vast coverage area, experienced installation crews and not to mention our great prices, Synergy Signs is the best choice!
We are experienced in re-branding and new station branding for many different gas station brands on the market today. Each and every brand has their own requirements, ordering procedures, site necessities, punch list process and overall imaging standards. We can hire local contractors to speed up the conversion process and make sure we can meet the dead line and open the facility for business within the required time frame. We will stand behind the work we do and committed to offer professional service to our customers all the time.